Like us, keep up to date, and share your thoughts on Facebook

Twitter:


donatetothecause.html
Donate with PayPal - our goal is to raise $1,000,000 for legal and medical expenses. By donating, you're helping both to protect America, and to expose governmental abuse!

Contact us:
Todd Giffen
405 W Centennial BLVD
Springfield, OR 97477
case@oregonstatehospital.net

Call the oregonstatehospital.net abuse reporting and info hotline about my case, the website, your problems, and the hospital at 503-967-5202 (toll-free from OSH) - currently seeking telephone complaints and depositions from patients and friends and family of patients about the hospital, especially when abuse or civil rights violations are involved. there's a chance I may post your messages on my site or use them in a lawsuit against the hospital, when the time comes.



some cities of my torture:
Salem, Oregon. Portland, Oregon. Eugene, Oregon. Springfield, Oregon. Modesto, California. Lodi, California. San Francisco, California. Los Angeles, California. Sacramento, California. Newport, Oregon. Lincoln City, Oregon. Florence, Oregon. Washington, DC. Arlington, Virginia. Virginia Beach, Virginia. Norfolk, Virginia. Wheaton, Maryland. Others as I travel. It's a global electronic warfare weapon, hitting us everywhere we go. Targeting capabilities for directed energy, worldwide.
This website was launched July 2012. It documents my history and legal case. After getting into the custody of the State of Oregon (2004), I was sent to Oregon State Hospital (OSH) for an evaluation where I was exposed to the ruthless violent staff who assaulted me, ruthlessly assaulted and controlled other patients, drugged me to cover up it up, which led to me being wrongly convicted and framed like it was their routine. I was placed under the PRSB system after this without the jury trial I sought, where all they do is force deadly drugs to kill and mutilate citizens, causing me to develope neuroleptic malignant syndrome and brain damage. I was sent back to OSH where my release was re-approved immediately because they determined they had none of the treatment I'd benefit from and I was accepted back to my home town by the county, only to fall prey to being sexually abused by a female staff before I could leave, assaulted and targeted some more, and witnessed the staff who abused me smuggle in drugs for patients (read about the Bonita Tucker scandal). The staffer who sexually abused me and smuggled in drugs was named Bonita Tucker an MHT, then her staff set me up for it and protected her for it all, leading to many scandals that even the news paper reported on (the drug smuggling/dealing plots were protected by the state and staff never charged for it - including pounds of marijuana, which is a C Felony is Oregon, introduction of contraband, and delivery of a controlled substance is a Felony B at minimum, sold to patients for profit. A patient she was dealing through was charged named John Eastman, but the staff was not, because they framed the patients to take the fall and protected staffers protecting the state from liability, partly because the state lacks liability insurance. classified secrets were also at risk of exposure if anyone got into trouble or acted, so I was up against them all doing it on purpose.). See the Statesman Journal article, Hospital security slips still a problem (notice: the state has a long history of crime against citizens/patients, as the facility has always been used to torture, maim, and kill citizens who manage to be ensnared typically without proper due process or proper constitutional protections, and they routinely get caught in scandals such as staff raping children/patients and then protecting it and covering it up, as well as a long history of staff committing patient murders/causing deaths, abuse with various barbaric medical procedures, which so far has resulted in three Oregon state hospitals closures. This indicates they have no credibility at all when it comes to claiming patient abuse didn't occur, because it's all this system has a history of!). With my approved release sabotaged and all the targeting and abuse going on to keep me from testifying or getting help, I stayed targeted with hospital wide union violence, murder attempts, more druggings, bullying, and little did I know their top secret methods included spying on each patient using military level surveillance including building penetrating interferometry and they literally assault people on purpose and lie about injuries, leading to them to using a radiation based weapon on me after situations and risks of exposure escalated, and other mind control tactics were used, ultimately keeping me in custody for 5 years until I timed out mutilated after nearly dying. My abuse never ended, as the state kept up targeting me to cover up the decades running schemes - the people targeting me at OSH used common state available tactics used by all agencies, the US Department of Justice, National Security Agency, Central Intelligence Agency, Attorney Generals, Governors, Executive Branch, Congress and local police and sheriffs offices, which are nationally deployed in satellites and over the horizon radar platforms installed at sea and on land (cannot escape targeting no matter where you go, nationwide, everyone is out to see me dead to make sure no one nationwide gets in trouble. they're really worried someone investigates this because it will be the nail in the coffin for the military and surveillance, and everyone's conspiracy theories will be made undisputeable). Continued.



Latest news/investigations modified: September 17 2016 23:30:48



My other websites: drrobertduncan.com russelltice.com williambinney.com thomasdrake.xyz aaronalexisnavyshooter.com myronmaysflashdrive.com estebansantiago.us projectsoulcatcher.com howtotameademon.com


Seth Farber, Ph.D.
172 West 79 St.
New York, N.Y. 10024
646 707-3693



5/23/16

To Whom It May Concern

I am a psychologist, a therapist and an author.

I had talked to Todd Giffen numerous times on the phone for counseling this past year. I concluded that Todd was a victim of non-consensual experiments with directed energy technology--"no touch torture." I had been consulted by numerous targeted individuals, and read books on this advanced technology by whistleblowers like Robert Duncan Ph.D (author of Soul-Catchers, Vol 2) who had helped develop this technology, not knowing it would be used on American citizens.

Thus despite the unusual nature of Todd's allegations, and because I determined he was not paranoid, I concluded his account was true. He has been diagnosed by over 7 psychologists who confirmed he is not psychotic but suffers from TBI, and PTSD from the torture and targeting he's experienced.

We met when he was in NYC last week and we discussed his on-going trauma as a result of continued targeting by law enforcement and agents of the military.

He constructed a website that extensively documents the nature and criminal application of this technology on unwitting individuals. See obamasweapon.com and drrobertduncan.com. My understanding is employees and officials in Washington DC have stalked and harassed Mr Giffen, during the past few months he has been in Washington, DC.

Feel free to phone me.

Thank you,

Seth Farber, Ph.D.

I was recently filing for Writ for Certiorari (the case is still being looked at by US Supreme Court as we have prepped it for filing). However, with the 3 cases I had to appeal, one was filed late due to injuries from ongoing targeting/torture/sabotage from the federal and state governments. Dr. Seth Farber stepped up with this letter to the court:



Seth Farber, Ph.D.
172 West 79 St.
New York, N.Y. 10024
646 707-3693



4/11/2016

To US Supreme Court,

I am an author and psychotherapist.. I have been practicing therapy for many years, having received my doctorate in psychology in 1984.

I have known Todd Giffen for two years and he has consulted me many times for counseling.

He has been under extraordinary stress and is still suffering from post traumatic stress disorder (PTSD) and traumatic brain injury (TBI); these symptoms plus recurrent trauma prevented him from filing request for time extension in timely manner. For example neurologist Stefan Harold wrote Giffen's tests show "a history of symptoms consistent with CTE (chronic traumatic encephalopathy), a pathophysiological condition of immune-excitotoxicity resulting from repetitive insults to the brain.." Slightly less than a year ago Dr. Purna C Datta diagnosed organic brain disorder and stated that Mr Giffen needed "rehabilitation for his organic brain injury." He never received rehabilitation.

In my own consultations with him, I have noticed deterioration of his intellectual abilities and increasing difficulties tolerating routines of daily life--although some of his cognitive skills are still above average.. Thus coping with the psychological and physiological impact of brain damage, PTSD, and recurrent injuries prevented Mr Giffen from filing writ of certiorari or request for time extension for months--although he had intended to do so.

Thus I think extraordinary circumstances warrant the extension of the deadline for filing a writ of certiorari.

If further information is required please let me know.

Sincerely,

Seth Farber, Ph.D.


New lawsuit filed in Portland Oregon Multnomah County Circuit Court August 6th 2016: The mother of anti-NSA/counter surveillance provocation stalking/torture lawsuits to preserve my human life. Case number assigned: 16CV27315. Chief Criminal Justice Julie E Franz presiding. Judge Linda Bergman scheduled to hear the trial 2/2/17. Full petition with important mind control/surveillance proving exhibits. The full story on the targeting of Todd Giffen by law enforcement and the NSA space capability/ballistic missile defense/offense satellite/radar system: as-filed-08-06-2016-by-USPS 16CV27315 Todd-Giffen-vs-Lane-County-District-Attorney-Alex-Gardner Multnomah-County-Circuit-Court 08-18-2016-docketed

Before I went into the State Hospital, I had no evidence of mental illness. An Emergency room record from 2003 states I was examined by a crisis psychologist, and ER staff, determined to have no evidence of psychosis, delusion, or mental illness. The diagnosis was merely, "anxiety." I had been extremely abused by my family and the school system, they actually refused to provide educational services to me even with my high IQ after the sixth grade. I reach adulthood receiving no care or services from the state, at which point I'm abunducted and taken to OSH to be roughed up, locked up for 5 years, and framed to look extremely mentally ill after they use weapons on me and I witness state employees commit crime they don't want anyone to know about, ultimately making me their personal long-term rape/assault slave. They wanted to make sure they could frame me, so all their abuse stayed secret. More of my psych evals below including Dr. Purna C Datta and Dr. Seth Farber PhD, both think I was tortured and faced murder attempts at OSH, and they believe me. Everyone I talked to believes I'm a victim, and there's government whistleblowers and insiders who came forward to support me. The only people who don't want to believe me are the patsy mind control slaves (the public) who've been programmed their entire lives by the government, media, and other sources - nor will officials come forward, because they've done it to many people like me before and covered it all up.

Who wants to be pulvarized, pressurized, raped, and hurt with electronic warfare/interferometry (projected radiation) without their consent, in total secrecy? It's happening to me right now. :)

Harvard Psychiatrist Dr. Peter Breggin: mind control, DARPA implants to lobotomize, remove/add memories

US Military Mind Control with psychiatrist Dr. Colin Ross. Hundreds of thousands of victims counting! + other vids:


Obama's Brain Initiative - The Latest MKULTRA. Same schools, same methods. Government/military money->military industrial complex. Technology/methods->government/military.

Just on the radio 2/11/2015 with Dr. Seth Farber, Ph.D., we expose the American government. Click to listen.

Dr. Purna C Datta Ph.D., ICPP, QME, Diplomate, American Board of Forensic Medicine diagnosis: no thought disorder, TBI/CTE/PTSD from torture&traumas at OSH/afterward

A few documents worth checking out: Jed Peterson attorney at law argues that my rights have been violated, that I was tortured, spied on, and targeted in this brief. Harvard lawyer Jim Gottstein of PsychRights agrees to team up for the truth. Attorney Andrew Ross indicates state scared to let me testify at trial, as they dismiss a criminal case against me in 2014. I won the case, but the case was dismissed solely to prevent me from getting help or going forward with my claims. * Medical injuries: Dr. Purna C. Datta, Ph.D., ICPP, QME, Diplomate, American Board of Forensic Medicine diagnosis: no thought disorder, TBI/CTE/PTSD from torture&traumas at OSH/afterward =-= Attempted to get care but was denied at UCSF, dx TBI =-= Dr. Stefan Harold, neurologist, confirms brain injury from OSH from torture/repetitive injury =-= Various doctors at the Washington DC Unity Health clinic confirmed my injuries and victimization Some reality is offered: * Dr. Colin Ross M.D., Psychiatrist & Expert in Military Mind Control offers assistance =-= Dr. Peter Breggin M.D., Expert Witness, Psychiatrist & Huge background in Mind Control and Expert on it and Psychiatric Abuse Responds =-= Private Investigator Roger Tolces can test for electronic warfare hitting my body and irradiating me * Psych evals: Dr. Seth Farber, Ph.D. Newest Letter =-= Dr. Seth Farber Ph.D. First Letter =-= Cathy Meadows M.A. Expert Whistleblower Retaliation and Covert Harassment and Surveillance =-= Misty Getrich, Psy.D. =-= Dr. Jessica Arenella, Ph.D. =-= Ron Unger L.C.S.W. =-= Cheryl Haun, M.A. + Tracy Wise =-= Dr. George Suckow (Harvard trained, dx pg. 6 ADHD/depression; accuses Dr. Steven Fritz of malpractice at OSH.)
* Links: Dr. Robert Duncan B.A., M.S., M.B.A., Ph.D., CIA/DOD/US DOJ/NASA whistleblower says I'm being tortured, targeted by ruthless computer/software * Dr. Robert Duncan describes victims bodies being impinged with signals intelligence * Dr. Judy Wood B.A., M.S., Ph.D. Interferometry Degrees from Virginia Tech Might Help - she backs up there's an air, sea and space based energy weapon around the USA * Cathy O'Brien White House/Pentagon level Mind Control Victim and Case Law Creator * CIA/DOD Operative Mark Phillips confirms Remote Mind Control weaponry is in use, but he cannot testify w/o protections - he saved & married Cathy O'Brien * Affidavit by 30 year FBI veteran Ted Gunderson (FBI Los Angeles head, nominated FBI Director 1979), confirming USA funded stalking/surveillance abuses * Derrick Robinson, Executive Director of Freedom from Covert Harassment and Surveillance, asks for help * John St. Clair Akwei wishes us luck fighting electronic warfare harassment * Torture complaint to United Nations * Latest lawsuit for full review * N.S.A. Covert Black Ops -- If any lawyers help I have a list of 50+ PhD's, MDs, psychologists, psychiatrists, private investigators, whistleblowers, authors, scientists, engineers, and former military employees who have came out about this and/or interested in testifying and getting the abuses stopped after decades of cover ups.

Confirmed by CIA/DOD/US DOJ/NASA whistleblower & system architect, that I'm a victim/target.

Robert Duncan <xxx@harvard.edu> Mon, Feb 24, 2014 at 8:50 PM
To: Todd Giffen <case@oregonstatehospital.net>

I know how angry you are. It is unlikely they will kill you but the torture sure feels like it. The real issue will be if they can get you to kill someone else or yourself. That will be your internal battle for awhile. Lowering your stress levels will slow the induction process and the rewiring of your brain. Valium helps. I wish I could say it will end well but most likely this will be your eternal battle. You are up against a ruthless computer program and people.
Aaron Alexis was obviously a target. No one can prove it to the FBI.

From: Robert Duncan <xxx@harvard.edu>
To: seth17279 <seth17279@aol.com>
Sent: Thu, Jul 17, 2014 12:36 am
Subject: Re: A serious interview of targets and whisteblowers

Hello Dr. Farber,
I appreciate what you do for TIs.

I don't get involved in individual cases at all. The problem has always been a sound strategy to stop the abuse. Another problem is that these people operate above any laws and there are few skilled enough to decipher the signal intelligence impinging upon the victim. Evidence is difficult to come-by and certainly not understood by the common man that you would find in a court setting. Courts do not have the power to stop this. Public understanding and opinion could sway things but this is a long journey of education. I do what I believe can keep me out of prison and still help inform the populous.

Good luck,
R. Duncan


*Dr. Robert Duncan's Executive Summary: Neuropsychological and Electronic No Touch Torture Report

YOU MUST READ THE NEUROPSYCH/ELECTRONIC NO TOUCH TORTURE REPORT ABOVE BY DR. ROBERT DUNCAN. HE CONFIRMS THE GOVERNMENTS REMOTE TORTURE TACTIC/METHODS, ALL OF THEM BRUTALLY DESCRIBED. HE WAS A FORMER SPY AND SYSTEM ARCHITECT FOR THE CIA/DOD.



*DIRECTED-ENERGY ASSAULTS AREN'T REAL? PSYCHIATRIST SAYS: "It's not sensible to reach that conclusion"*



A previous military contractor employee at USIS came to me, and told me, they know they were never to do this to me or anyone else, in the context, 'don't ever do the psych/weapons experimentation... it's one of the methods they use to test these technologies.' I knew in my mind, what they had on paper at USIS she told me, details of this weapons/surveillance system and it's capabilities.


Download

Jesse Ventura's interview w/ Dr. Robert Duncan BA, MS, MBA, Ph.D. & CIA op Mark Phillips 12/17/2012:


Download

Full Coast to Coast AM interview with Dr. Robert Duncan 12/05/2006:


Download

US Navy was nuking Eugene Oregon back in the 1970s for months with microwaves. Citizens were being tortured, made sick by radio waves beamed into their homes from 500 miles away. The signals were deemed psychoactive by the Pacific Northwest Center for Non-ionizing Radiation. The story was ran in the Register-Guard, and Oregon Journal. The University of Oregon, Governors Office, Senator Mark Hatfield, Congressman Jim Weaver and others confirmed it. The FCC and EPA were called in and confirmed it. Oregon, an ancient directed energy/surveillance system test bed. Check out the news update from 8/20/2015 for the scoop, and Register-Guard article from 3/26/1978. This confirms they have the ability to hurt people from very long ranges, and have these types of weapons installed over Oregon. :)




Man abducted by CIA psychiatrists from UCLA and Boston City Hospital in the 1966, implanted, set up to look mentally ill, microwaves claimed to be murdering him, backed by science. Los Angeles Herald Examiner, March 21 1979. Plus the hidden history on CIA electromagnetic weapons.

Documentary from History Channel's Histories Mysteries, title Mind Control Americas Secret War. Hundreds of thousands of people are tortured and abused nationwide with mind control. No one from doctors to police, nor health officials, CIA agents, to other officials were ever prosecuted.. After development of a technique, it's used operationally against people. Victims tend to be deliberately misdiagnosed and abducted, or techniques are tested or used on them operationally secretly in major cities, universities, hospitals, and other places around the country. They like to create the appearance of a victim having schizophrenia and delusional disorder, by targeting a person or creating an experience everyone else will be likely disbelieve to discedit and cover things up, sometimes while continuing to secretly abuse the person. An operational use is to discredit, torture, or maim someone they're after - to actually create schizophrenia if they can, or disable someone completely. Typical primary care doctors and hospitals and people who are supposed to help the person generally have an idea it went on, or are recruited to take part and deny the individual help, assisting the government and players in cover up or further abuse. The modern abuses include using "non-lethal weapons" such as acoustic and electromagnetic manipulation methods on citizens. This is just one of many documentaries on the site - victims are always denied follow up care, legal help, medical care/doctor access for their abuse/injuries. Per the CIA Inspector General of the time, their top priority as OIG was liability issues if someone got help afterwards - not in helping to stop the programs/abuses from occurring:
Streaming Video: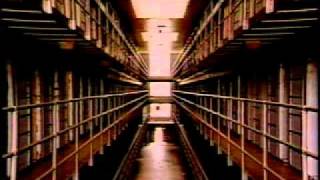 Click or tap here or above image to bring out video controls & start playback!

*Air Force: non-lethal weapons approved for use on Americans (electromagnetic/acoustic projectors+holograms)

Shortcut explanation of the abuse I suffer daily and how it's done: The US government has space capability that uses interferometry to scan homes/brains/bodies in stealth without warrants, much like a whole planet MRI scanner. The brain scanning portion of this type of surveillance has been patented since 1974 by Robert Malech and Dorne and Margolin Inc, a Department of Defense contractor. Interferometry is also a weapon, allowing them to scan, target, and track and assault with one system. This space capability is ran by NSA and other agencies to spy on and assault individuals electronically and in secret. The technique described in Robert Malech's patent is called interferometry, specific to the mind, and it also describes using interferometry to alter the brain remotely. This is the technology being used to get into citizens mind, perform electronic harassment, ghost simulations, and other abuses. They also call this electronic warfare. The system is installed nationwide and can get anyone in stealth. We've heard multiple whistleblowers including Dr. Robert Duncan and Russ Tice disclose details about it. There are numerous expert witnesses. They teach how to make this technology at local universities and colleges, it's not even "that secret" how it works. This technology was used to spy on the State Hospital patients and I was specifically targeted due to witnessing crimes at the Oregon State Hospital. The state hospital staff along with other state officials and police wanted me dead bad to hide their involvement in what was going on at the hospital and perhaps nationwide, using the system to assault my body and brain, and covering up all their crime and abuse. The proving of the use of this technology on me is enough to get them the death penalty. It has never been investigated anywhere on American soil, despite confirmation of this weapon/surveillance system existing, whether or not any person had been victimized, and I seek it have it investigated thoroughly. Thousands of victims have reported being victimized on the Internet, in books, and on TV and radio. The use of the technology to invade the mind, is known as "Military Mind Control." They even use it to create assassins, and to cause individuals to bomb and hurt innocent people.

Complete video with multiple experts, and whistleblowers and info covering how the government and military organizations spies on people using space capability to fiber optic taps and military tools, and exposes the electronic warfare capability that's being used to attack people across the globe. The primary purpose of surveillance is disclosed by the whistleblowers: targeting people, and population control, but not fighting terrorism (targeting is actually a form of terrorism conducted by world leaders of civilians and others). William Binney will actually say in one clip that surveillance is used to track and harass and go after us victims (at a Targeted Individual conference from 2014 none the less):
Streaming Video: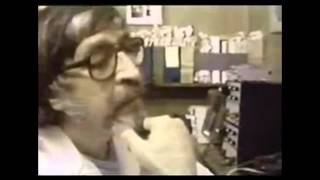 Click or tap here or above image to bring out video controls & start playback!

Dr. Robert Duncan at the Bases Project International, pre-conference, discussing how brains of all animals - no matter the animal, can be linked. Also discusses holograms being projected into the sky by the military and femtocell laser based holography generation.

Streaming Video: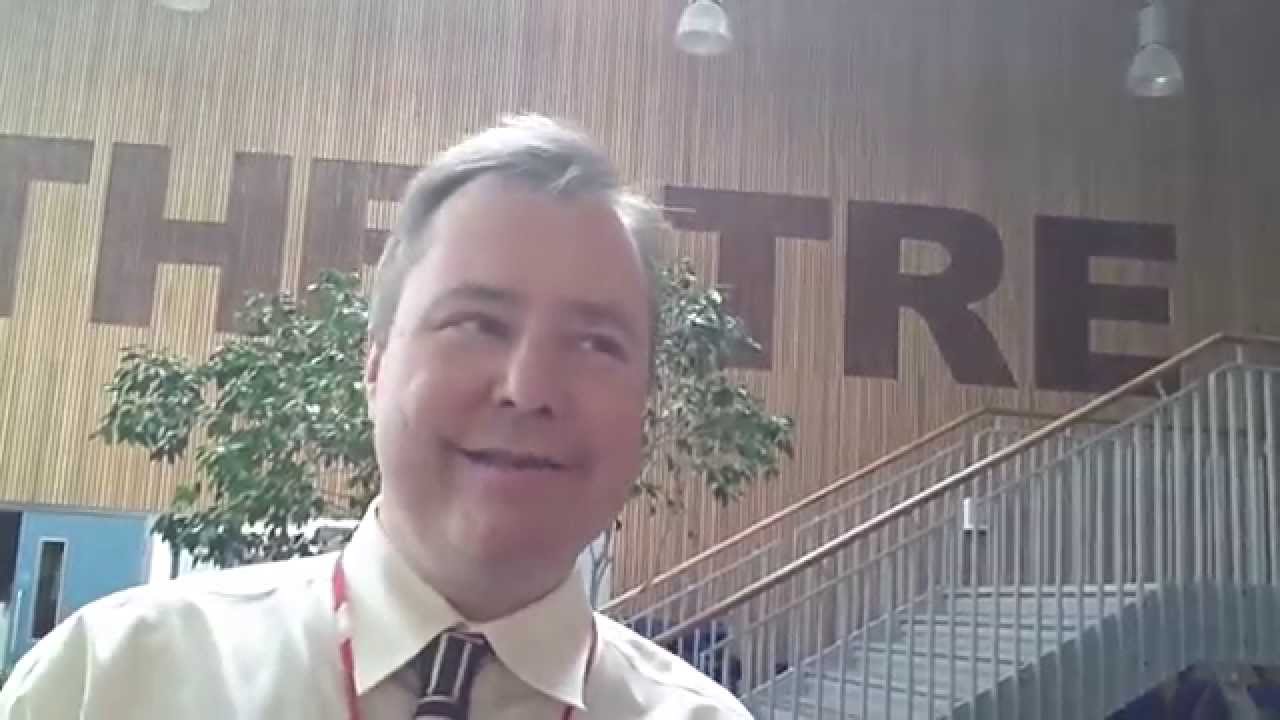 Click or tap here or above image to bring out video controls & start playback!

Duncan gave to speeches at the conference. Part 1:

Streaming Video:


Click or tap here or above image to bring out video controls & start playback!

Duncan part 2:

Streaming Video:


Click or tap here or above image to bring out video controls & start playback!
Dr Robert Duncan, expert in Cybernetics and Cyborg technologies and author of the book Soul Catcher (taken from British Telecom's Soul Catcher program) delivers the first of two lectures at the 2015 Bases Project 2nd International Conference and Film Festival, held at St Johns Theatre on the Hill, Marlborough, Aug 1st 2015.

Robert made a point to putting a positive spin on the modification of human beings to cyborgs, as its simply a natural part of the development of man from the cave. Not his words, but mind. The intention being to defuse the fear of having various types of advanced technology, from the nano-teck Google tattoo, to exoskeleton body suits.

Miles first met Robert at Lorien Fenton's Super Soldier Summit, in 2013, near Las Vegas. This was also the first time Miles met Sarah R Adams, who co introduces Robert, with Ben Emlyn Jones. Max Spiers and Sarah deliver their second lecture presentation in the Bases Lectures series on Day 3 of this event. Lorien was to speak at this event, but a sudden lack of internet facilities prevented this from happening.

Dr Duncan has previously worked on secret programs in UK Secret military bases some years ago, which he makes reference to.

This lecture was immediately preceded by a concluding lecture from Harald-Kautz-Vella, whom Robert makes reference to in this presentation. Harald is seen in the final Q&A, part of Roberts lecture

With thanks to Matthew Williams for Outside Broadcast vision mixing, and for giving Robert a secret tour of the crop circles, prior to his departure on Tuesday.

Difficulties with sound are apologized for. A lack of crew being the problem.


Part 2 of Dr. Robert Duncan's presention coming as soon as its edited!

These are weapons techniques developed, worked on, deployed, and envisioned by the US military, stuff the public thinks don't "exist." Per their own documentation.

Hologram weapons:

Hologram, Death. Hologram used to scare a target individual to death. Example, a drug lord with a weak heart sees the ghost of his dead rival appearing at his bedside and dies of fright [149:4].
Hologram, Prophet. The projection of the image of an ancient god over an enemy capitol whose public communications have been seized and used against it in a massive psychological operation [609].
Hologram, Soldiers-Forces. The projection of soldier-force images which make an opponent think more allied forces exist than actually do, make an opponent believe that allied forces are located in a region where none actually exist, and/or provide false targets for his weapons to fire upon. New concept developed in this document.

Electromagnetic weapons, with ideas of their potential to hurt and target humans:

Electromagnetic, Engine Kill. The use of high-powered microwaves to kill the electrical system of an engine.
Electromagnetic, High Power Microwave [HPM], Weapons. Energy generated by a conventional electromagnetic apparatus, such as a radar transmitter, or released from a conventional explosion converted into a radio- frequency weapon which causes the disruption of electronic systems. Usually an ultra-wide ban source focus due to target vulnerability considerations. HPMs can also cause human unconsciousness without permanent maiming by upsetting the neural pathways in the brain and/or death [256,278].
Electromagnetic, Interference (EMI). Flight control systems of military aircraft are sensitive to electromagnetic interference (EMI). It is suspected that several crashes of Army UH-60 Black Hawk helicopters may have resulted when they flew too near large microwave transmitters [278].
Electromagnetic, Maser. Microwave Amplification by Stimulated Emission of Radiation. A microwave generation device.
Electromagnetic Pulse, Non-Nuclear [NNEMP], Weapons. Non-nuclear EMP generating weapons mounted on cruise missiles or unmanned aerial vehicles (UAVs) which would disable enemy tanks and early warning radars would be invaluable. Such weapons when they explode would produce a momentary burst of microwaves powerful enough to disable all but special, radiation-hardened electronic devices [205,261,262].
Electromagnetic, Radio Frequency [RF], Weapons. A class of weapons which transmit short, high-powered pulses of electromagnetic radiation over significant ranges [278].
Electromagnetic, Rocket-Powered Unit. Unmanned miniature-wheeled vehicle launched by a police cruiser which delivers an electromagnetic energy pulse to the underside of a fleeing car's engine controls and associated sensors to disable it [644:4].
Electromagnetic, Static Unit. See Electromagnetic, Rocket-Powered Unit. Static version resembling a pancake shaped bump in the road. Remote control or unmanned automatic control [644:4].
Electromagnetic, Thermal Gun. A device that directs energy to produce heat, in concept similar to a microwave oven [565].

Acoustic weapons, with ideas of their potential to hurt and target humans:

Acoustic Beam. High power, very low frequency beam emitted from weaponry under development. Envisioned to be a piston-driven or detonation- driven pulser which forces compressed air into tubes to generate a low frequency wave [543,546].
Acoustic, Blast Wave, Projector. Energy generation from a pulsed laser that will project a hot, high pressure plasma in the air in front of a target. It creates a blast wave with variable but controlled effects on hardware and troops [543].
Acoustic Bullets. High power, very low frequency waves emitted from one to two meter antenna dishes. Results in blunt object trauma from waves generated in front of the target. Effects range from discomfort to death. A Russian device that can propel a 10-hertz sonic bullet the size of a baseball hundreds of yards is thought to exist. Proposed fixed site defense [16,113,212,543]. Also known as sonic bullets.
Acoustic, Curdler Unit. A device which is plugged into an HPS-1 sound system to produce a shrill shrieking, blatting noise. It is used to irritate and disperse rioters and had a decibel range just below that of the danger level to the human ear. It is used in night operations to produce a "voodoo" effect and effectively breaks up chanting, singing and clapping [2:279- 280,82:184,84,529].
Acoustic, Deference Tones. Devices which can project a voice or other sound to a particular location. The resulting sound can only be heard at that location [176:86].
Acoustic, Doppler Effect Alarm. Any movement in the area between a transmitter and a receiver causes a slight variation in the sound pattern received. By measuring this variation an alarm system can be made to be activated [23:204].
Acoustic, High Intensity Sound. Loud music was used by American forces to drive Manual Norriega from the Vatican Embassy in Panama in 1990. Also known as polysound [354:45].
Acoustic, HPS-1 Sound System. A 350 watt sound system with an audible voice range of 2 1/2 miles. Used by the military in Indo-China and then supplied to law enforcement. First used by police forces at San Francisco State College and at Berkeley in the 1960s [2:277-279,82,84]. See also Acoustic, Curdler Unit.
Acoustic, Infrasound. Very low-frequency sound which can travel long distances and easily penetrate most buildings and vehicles. Transmission of long wavelength sound creates biophysical effects; nausea, loss of bowels, disorientation, vomiting, potential internal organ damage or death may occur. Superior to ultrasound because it is "in band" meaning that its does not lose its properties when it changes mediums such as from air to tissue. By 1972 an infrasound generator had been built in France which generated waves at 7 hertz. When activated it made the people in range sick for hours [23,302,546].
Acoustic, Squawk Box. Crowd dispersal weapon field tested by the British Army in Ireland in 1973. This directional device emits two ultrasonic frequencies which when mixed in the human ear become intolerable. It produces giddiness, nausea or fainting. The beam is so small that is can be directed at specific individuals in a riot situation [451,452,504].
Acoustic, Teleshot. Cartridge projecting a powerful sonic device delivered by a 12-gauge shotgun. Experimental use in 1972 [529].
Acoustic, Ultrasound. A very high frequency sound whose wavelength is "out of band" making it less effective than infrasound because it losses its properties when it changes mediums. Example, from air to human tissue. Like infrasound a lot of power is required to generate these waves which create biophysical effects. See also Acoustic, Infrasound.
This is just a small taste of their capabilities. Mind control besides the holograms and auditory communication systems was completely omitted from this document.



COINTELPRO: military, law enforcement, FBI, prosecutor, state tactics used for 70+ years.
Corruption, framing, spying, killing of innocent citizens.



12/02/2014: February 2014 I filed an Oregon State Habeas Corpus due to illegal imprisonment by the State of Oregon and the feds, they imprisoned me under the table out in the community, arresting my mind/body using electronic warfare and scalar waves, spying on me with through the wall radar in my home and at other locations, spying on me and harassing me with on foot surveillance and stalking, even had me falsely charged in court where I was being denied a defense and protection under the 6th and 14th amendment. Here's the trial record and part of what I filed in court, and here's the DVD (some documents were submitted too but the court lost/destroyed/got rid of all the exhibits including this DVD, likely in attempt to sabotage my case). The case is now on appeal with Jed Peterson court appointed attorney in the Oregon Court of Appeals, here's his brief that was submitted December 2nd 2014 arguing that I stated a valid claim and that I suffered civil rights violations and that the lower court improperly dismissed my petition. We hope it is kicked down to the trial court for a hearing soon, so matters can be investigated and finally delt with. READ IT. | Previous lawyer, Shawn Abrell describes me as one of his most competent clients, and trying to interrupt Lane County lawyers who were abusing me and in cahoots with the state. | I am looking for a lawyer for 1983/civil action/injunction/protection. | Victim of government surveillance, harassment, and other abuse in the community and want to get free, have a judge order your captors arrest, want to demand an investigation? File a Habeas Corpus using this packet to guide you along (it's free usually, court waives filing fees, might even appoint a free attorney on your behalf).

If you refuse to read my attorney's brief in PDF format, here's the quotation of his argument. Notice he never claims I'm not a victim, because no one's ever proved I wasn't, and my evidence supports I am a victim. He is arguing entirely that I am a victim, with injury to boot, and the courts have error'd in refusing to hear a trial court case which put my life in jeopardy and allowed the government to continue to target/assault/torture me and deprive me of life, liberty, and happiness.

Argument
Plaintiff filed a petition for a writ of habeas corpus to seek relief from the pretrial conditions from a criminal case, as well as other alleged acts by state actors against him. The trial court dismissed plaintiff's petition as moot upon finding that the underlying criminal case had been dismissed. The trial court erred, however, because the dismissal of the underlying criminal case did not render moot plaintiff's allegations that the state actors were still "restraining" plaintiff's "liberty" for purposes of habeas corpus. For example, the trial court could grant plaintiff relief by issuing an order that prohibits state actors from following or monitoring him, as plaintiff alleged in the petition.

A case presents a justiciable controversy when "the court's decision in the matter will have some practical effect on the rights of the parties to the controversy." Brumnett, 315 Or at 405. A case is not moot if a party continues to suffer "collateral consequences" from the alleged unlawful restraint of liberty. Barnes v. Thompson, 159 Or App 383, 386, 977 P2d 431 (1999). See also Jones v. Thompson, 156 Or App 226, 229, 968 P2d 380 (1998) (noting the "general principle that a case becomes moot when, because of a change in circumstances, a decision would resolve merely an abstract question without practical effect"). In this case, the trial court dismissed the habeas corpus petition as moot because plaintiff "does not have any charges currently pending against him in this court." ER-4. The premise of the court's conclusion is that plaintiff's petition for a writ of habeas corpus addressed only "the terms of his pretrial detention in Lane County Circuit Court Case Number 22-13-18198." ER-4. The premise of the court's conclusion is flawed, because plaintiff also addressed other deprivations of liberty, which, according to the plaintiff, are ongoing and independent of the criminal case. To determine whether plaintiff's other allegations constitute deprivations of liberty that fall within the ambit of the habeas corpus statutory scheme requires this court to interpret that scheme.

ORS 34.310 describes the purpose of the writ of habeas corpus and provides, in part, "Every person imprisoned or otherwise restrained of liberty * * * may prosecute a writ of habeas corpus to inquire into the cause of such imprisonment or restraint, and if illegal, to be delivered therefrom." (Emphasis added.) The issue in this case is whether plaintiff pleaded facts to support a claim that he is "otherwise restrained of liberty" for purposes of ORS 34.310. To interpret a statute, this court looks to the text and context of the statute, including any helpful legislative history offered by the parties. State v. Gaines, 346 Or 160, 171-72, 206 P3d 1042 (2009); PGE v. Bureau of Labor and Industries, 317 Or 606, 610-12, 859 P2d 1143 (1993).

The plain text of the statute indicates that habeas corpus can address restraints of liberty outside the context of an ongoing criminal case. "Otherwise" can be defined as follows:
"1 : in a different way or manner : DIFFERENTLY * * * 2 : in different circumstances : under other conditions * * * 3 : in other respects * * *"

Webster's Third New Int'l Dictionary 1598 (unabridged ed 2002). When read in context of the habeas corpus statute, ORS 34.310 applies to a person who is "imprisoned" or in a different way "restrained or liberty," and allows that person "to inquire into the cause of such imprisonment or restraint." Plaintiff's plain-text reading is consistent with how the Oregon Supreme Court has interpreted the statute:

"That being 'restrained of his liberty' is not limited to being 'imprisoned' appears on the face of the statute. Doubtless the term would include any physical restraint, for instance an allegation that one is illegally kept chained, or in a straitjacket, or blindfolded, though not confined in any closed space. One can be no less restrained by means of the deliberate threat or use of violence to one's person. Upon such an allegation, the issue is not whether the person on whose behalf the petition is filed is 'restrained of his liberty' but whether the restraint is illegal."

Penrod v. Cupp, 283 Or 21, 24, 581 P2d 934 (1978). Similarly, the Supreme Court has interpreted the phrase to apply to restraint outside the context of an active criminal case where charges are pending:

"The logical inference from the statute is that the kind of restraint to which reference is made is a physical restraint within the state of Oregon and within some county or judicial district of the state. A person may be subject to physical restraint when under arrest by a police officer or by any other person, without being in prison, but such restraint differs in kind from that imposed by rule upon a parolee."

White v. Gladden, 209 Or 53, 60, 303 P2d 226 (1956). Therefore, the plain text of the statute supports plaintiff's argument that habeas corpus applies to restraints of liberty other than mere confinement pursuant to an ongoing criminal case. Plaintiff's reading is also consistent with case law that has held that habeas corpus is available to challenge imprisonment as well as "collateral consequences" from a conviction. For instance, in Baty v. Slater, 164 Or App 779, 782, 995 P2d 1176 (2000), this court rejected the state's argument that "habeas corpus relief is not available to an offender who has been released from custody," instead concluding that "a habeas corpus petition is not moot if there are collateral consequences to resolution of the dispute that may result in plaintiff obtaining relief from a restraint of liberty."

Oregon courts have held that a restraint of "liberty" for purposes of ORS 34.310 is a state action that violates a person's constitutional rights. See Dunn v. Hill, 211 Or App 590, 603, 156 P3d 72 (2007) ("We conclude that plaintiff has adequately pleaded facts that, if true, would constitute the deprivation of a constitutional right requiring immediate judicial scrutiny."). For instance, Oregon courts have recognized habeas corpus claims that are framed in terms of an allegation that the state is violating the constitutional right to be free from cruel and unusual punishment. Billings v. Gates, 323 Or 167, 180-181, 916 P2d 291 (1996) ("To state a cognizable claim for habeas corpus relief under Article I, section 16, a prisoner must allege that the prisoner has a serious medical need that has not been treated in a timely and proper manner and that prison officials have been deliberately indifferent to the prisoner's serious medical needs."). This court found that habeas corpus was the proper way to address an alleged violation of the Article I, section 13, proscription against treating an arrested person "with unnecessary rigor." Schafer v. Maass, 122 Or App 518, 523, 858 P2d 474 (1993) ("In summary, the allegation that petitioner is being subjected to 'ongoing and periodical assaults' is an allegation that he is being deprived of the constitutional right to be free from unnecessary physical abuse."). Habeas corpus also is the proper vehicle to address alleged violations of due process rights. Bekins v. Cupp, 274 Or 115, 117, 545 P2d 861 (1976) (holding that habeas petition was the proper procedure to challenge the placement of a prisoner in segregation, alleged to be a violation of due process rights); Dunn, 211 Or App at 598-605 (addressing the issue of whether the plaintiff had sufficiently alleged a deprivation of his due process right to "access to the courts").

Under plaintiff's reading of ORS 34.310, the question in this case is whether he sufficiently alleged that he was "restrained of liberty" by the state, meaning the state is violating his constitutional rights in a way that limits, or "restrains," his freedom. "[P]etitions should be construed liberally and not voided for mere technical defects." Bedell v. Schiedler, 307 Or 562, 566, 770 P2d 909 (1989). As an example of how liberally allegations should be read, this court engaged in the following analysis in Fox v. Zenon:

"Taking as true his allegation that he has made several suicide attempts, we infer that he cannot control his suicidal impulses and that, at any time, he is likely to try again. Again taking his allegation as true that he has requested to see a psychiatrist on 15 to 20 occasions but that defendant has not provided him with any psychiatric or any psychological diagnosis or treatment, we infer from his allegations that defendant will continue to deny his requests to see a psychiatrist or be diagnosed or treated."

106 Or App 37, 40-41, 806 P2d 166 (1991). In Fox, the court read the allegations liberally by taking statements of past actions to be read as alleging that the actions will recur in the future.

When read liberally, plaintiff's petition indicates that the dismissal of the underlying criminal case has not rendered his case moot. Plaintiff alleged that he is "experiencing numerous civil rights violations." ER-1. Plaintiff has experienced "abuses by the state, retaliations, and covert harassment and surveillance" by state actors. ER-1. Specifically, law enforcement officers have used "directed energy weapons and military technology" to cause plaintiff "serious fatal physical/brain injury" and "'chronic traumatic encephalopathy.'" ER-1. Under the reading standard applied in Fox, plaintiff is alleging that the state actors who have been causing him unwarranted physical harm will continue to do so. That physical harm would constitute a restraint on plaintiff's liberty cognizable under ORS 34.310.

Plaintiff also alleged that his liberty was being restrained by violations of his Fourth, Eighth, and Fourteenth Amendment rights. ER-1. "[U]ndercover agents who work with the state to coordinate these abuses" against plaintiff "stalk[] and follow[]" plaintiff and employ "a number of illegal surveillance tactics on [plaintiff]." ER-1. Read liberally, plaintiff alleges that the state actors will continue to engage in "warrantless surveillance and illegal searches/seizures," violating plaintiff's Fourth Amendment rights. ER-1. Further, plaintiff alleges that "[t]he abuse [he] has experienced," which would include the physical injury caused by the state's "directed energy weapons and military technology," "constitutes cruel and unusual punishment under the Eighth amendment, and it also violates my Fourteenth amendment rights to due process, including violating the liberty interest of this right." ER-1.

Plaintiff has sufficiently alleged that he is unlawfully restrained of liberty. He has alleged that he is subjected to cruel and unusual punishment, in violation of the Eighth and Fourteenth Amendments, based on the deliberate use of weapons against him, causing him physical harm. Plaintiff has alleged that his liberty against unlawful searches and seizures, in violation of the Fourth and Fourteenth Amendments, has been infringed by warrantless surveillance by state actors who are stalking and following him. Therefore, plaintiff's case is not moot because his petition contains cognizable claims that have not been resolved by the dismissal of criminal charges against him. Cf. Anderson v. Britton, 212 Or 1, 5, 318 P2d 291 (1957) ("[T]he function of habeas corpus cannot be defeated by a transfer of custody after a ruling in the trial court and pending appeal to this court. To hold otherwise would permit the jurisdiction of the court to be thwarted after it has once attached.").

The trial court erred in dismissing plaintiff's petition for a writ of habeas corpus. This court should reverse the decision of the habeas trial court and remand for further proceedings. See Bedell, 307 Or at 570 (after holding that the trial court erred in granting the state's motion to dismiss a petition for a writ of habeas corpus, affording such a remedy).

//
//
//

CONCLUSION
Plaintiff asks this court to reverse the judgment of the circuit court and to remand to the circuit court for further proceedings.

DATED December 2, 2014.
Respectfully Submitted,
/s/ Jed Peterson
Jed Peterson OSB No. 084425
O'Connor Weber LLP 522 SW Fifth Avenue,
Suite 1125 Portland, OR 97204
(503) 226-0923
jed@oconnorweber.com
Attorney for Petitioner-Appellant
Todd Giffen


Some interesting law references and info on targeting/surveillance, and my case: The 4th amendment is violated by use of through the wall/home-building scanning/human seizing/searching radar, see US Supreme Court precedent from 2003 (case of use of infrared imaging device to detect marijuana growth inside on Oregon home was unconstitutional): Kyllo vs. United States (bans more advanced through wall, off wall technologies without probable cause and judges warrant) | Based on my site and experience, the government is guilty of War Crimes Act of 1996 violations and other violations. Thanks for turning your back on Americas security and committing treasonous acts against the constitution. | Additionally the State of Oregon has laws regarding spoliation of evidence and state actor misconduct (presumptions of how the court/jury will decide matters). When the state / state actors destroys or suppresses evidence such as security video and audio of my assault, abuse, and admittance of technology being used at the Oregon State Hospital during targeting, the court/jury will find by a presumption against the state / it's actors. It's the law. Read: Oregon's law presumes the evidence was suppressed by any means for malicious reasons and gives an unfavorable presumption against the party who suppressed it. Oregon's law also presumes that a person/persons such as the state/state employees only had their own best interests in mind, not mine/the victims/patients in their care, so normally they would work to preserve their own lives and cover up crime to stay out of prison. They would also injure me deliberately in order to achieve their goals, possibly under the false guise of it being for their safety and protection or it being an "accident" (remember, they think they can whoop anyone's ass for pleasure, fun, rain or shine, and they claim it's for their "protection," they're "alpha dogs" "large and in charge" "respect our authority") (or, I also saw them simply deny I was injured at all with injuries, to hide the injuries and cover them up, now outside doctors have uncovered the truth.. I was hurt, and sustained severe injuries never acknowledged by the state/which were done in secret, or covered up.). Oregon's law also says that the person committing an act intends the ordinary consequences of their actions, such as evidence being destroyed or lost to cover up abuse, or death which occurs after abuse, or injury which occurs after any act including normal operation of things. A doctor who medicates a person will be presumed to want to induce brain damage per the decades of studies that prove that is what happens when medication is administered and the side effect is well known, for example. A triple whammy against the state and it's employees. For the full list of Oregon's presumptions encoded in the law, see ORS 40.135. These are presumptions until disproved by other evidence. That means the state/person has to prove their innocence to override the presumption. This means you can presume that I was abused and that evidence was suppressed (or destroyed) like the security video/audio for the purpose of hiding events that were being done, because the state was properly notified of abusive events and requests were made for the security video/audio to be saved of events. The state thus had no valid reason for destroying the evidence or for "suppressing it". The only thing that can override the presumption, is them providing the evidence for analysis showing their side of the story, or will it show their guilt (the reason for suppressing it)? Remember, my allegations are that while security cameras and microphones were recording, staff admitted to spying on me, violating my rights, assaulted, suffocated me, sexually abused, and did many heinous acts to me all deliberately to try to set me up while in custody, and this is alleged in abuse reports made to the Governors Office, State abuse agencies, State Police, administrators for the facility, and to the FBI. I alleged that the camera/audio footage recorded all the acts against me and I provided dates and times to the people I contacted. I documented murder attempts and directed energy weapons use, and through the wall radar surveillance technologies, that staff repeated conversations I was having in private as if spying on me, discussions admitting to that effect, and that discussions were occurring indicating I was specifically being targeted out of all the other patients in the facility, and that staff performed daily targeting tactics in regard to the operations that were occurring at the facility. My records even indicate odd things collaborating my story. Then, staff lied in their own reports and records to cover it up despite some records backing me up, and investigators came in to sabotage my case and cover the reported events up, including hospital security staff, Oregon State Police, and Office of Investigation and Training, in cooperation with the FBI and US DOJ and others within the facility. These events also prove that all the events that occurred after were the result of the operations continuing and in fact Oregon law makes a presumption that something proven to exist once continues to exist as long as normally applies for things of that nature (such as targeting, harassment, surveillance, hatred, and operations, directed energy abuse against a person) (I would argue, things of this nature continue, until someone makes a good faithed effort to stop such events, such as a police officer makes an arrest and a person is prosecuted for such events, which hasn't happened yet), with all events engineered, manufactured and concocted by the state with their direct input and remote control involved, and that the state had reasons for targeting and controlling me and in fact did possess all the tactics and techniques alleged while in the community in and out of custody. This last presumption in law makes it a quadruple whammy against people in Oregon. You cannot override the law, you have to provide proof of your innocence, State of Oregon/Oregon residents.

Constitutional violations I've experienced every day now for 10 years:

1st amendment: through mind control, druggings, injuries being inflicted, radiation performing remote surgeries on my brain, radiation blasting into me and controlling my nervous system function I've been inhibited from taking part in free speech, or generating of free speech, which impacted my brains development which was required to do the speech and style I wanted to in life. I've lost the ability to generate free speech or to make free speech of my own by them destroying my brain. Technically, what they did could be considered a lobotomy, because they destroyed parts of my brain. Lobotomies are generally unconstitutional under the 1st amendment as courts have found, and lobotomies are banned. The government seeks to prevent me from doing what I want or exposing what they did. This also violates my right to petition the government for grievances a variety of ways. Right to exercise my constitutional rights. (ref to mind control, forced psychiatry, drugging, ECT and other government tactics being a violation of the first amendment according to the courts. back in the 1970s Dr. Peter Breggin and teams of experts argued against lobotomy and successfully provided information about the Nazi Germany Nuremberg trials. The courts declared that under First Amendment freedoms the 'government has no power or right to control men's minds, thoughts, and expressions. If the First Amendment protects the freedom to express ideas, it necessarily follows that it must protect the freedom to generate ideas.'")
4th amendment: To be free from search (they're deploying all methods of spying, and privacy violation, I have zero privacy, and all my info is being stolen from me as I do anything, ensuring I have no secrets and cannot make private communication to get help or do things that are normally confidential/secret/private.) and seizure without probable cause; I'm arrested, the electronic warfare system controls my body, and mind electronically, preventing me from being free or having control, imprisoning my mind all without due process or attorney appointment and no way to contest or appeal the arrest/seizure; my person effects, ideas, knowledge, intentions, thoughts, memories, history, emotions all of it's being read out and controlled.. passcodes, communications, more, through brain decoding/remote brain scan tech among other spy tactics such as through internet monitoring and telephone monitoring. I'm basically arrested and living in a mind control/body concentration camp that's installed on the whole planet, a "prison planet" this truly is. The military/police have turned it into one. Through the wall radar/imaging/weapons system and advanced technologies obviously violate the 4th amendment under Kyllo v United States, US Supreme Court case, mentioned to/linked above. It certainly is a new high tech method to arrest, detain, and spy on. Enabled by modern technology advancements, the walls and physical barriers are torn down, and give people advanced arms to do anything outside of their bodies that before the last hundred years and the harnessing of electricity and computer automated machines has never been possible.
5th amendment: no due process before life and limb were taken. I'm being injured, losing life, limb, a multitude of ways. Memory, brain function, life span, money making potential, education, history, property, the works. they've tried to murder me, and put me at risk for execution illegally with no due process or way to stop it.
6th amendment: denied lawyer during interrogations, and investigations conducted through brain link invasion and home/environment scans other methods. generally the courts have decided you have a right to counsel whenever the government talks to you, questions you, or investigates you to protect your rights. no way to contest/appeal/defend myself prior to punishment being inflicted and punishment inflicted when no crime was committed by me. no trial, no hearing, nothing. they're getting me under the table. they've tried to murder me, and put me at risk for execution illegally with no due process or way to stop it.
8th amendment: torture inflicted and punishment inflicted with no crime committed, the excessive punishment of life detention secretly and covertly outside of the courts, with no due process; torture and heinous acts committed - even with a conviction it's illegal. imprisoned, punished, tortured, denied medical care, all without due process. denied bail too. they've tried to murder me, and put me at risk for execution illegally with no due process or way to stop it.
9th amendment: privacy and other rights violated, right to medical care, right to be safe and control and make use of my own life prevented and sabotaged. right to have secrets, and privacy. right to live with liberty without government intrusion, to have physical integrity that the "government" cannot take. Right to be free from crime of others and to live in a safe world and to self preserve and escape abuse and repressive regimes, ie by moving to a new area (but the United States now controls the whole planet, the military/CIA/NSA are worldwide operations in every country, with other countries assistance).
13th amendment: they made me their slave/bitch to do what they wanted with, without conviction, without compensation. I'm clearly owned by them and they feel they can do whatever they want with me. Enslavement would be required to do the stuff they've done to me, keeping me in total control, with a electronic device attached to my biology 24/7 like an electronic shocker that goes off whenever they want, like a dog really, goes off whenever I think or move, I'm raped and tortured 24/7 - but yeah I guess mine does that, when I do something, it responds, goes off on me, I get tortured for everything I am, my brain is shut down, my thoughts and memories and generation of thoughts and memories tampered with. It's total enslavement, to the maximum that could be done. Right to be free from robotic electronic enslavement. :)
14th amendment: right of life and liberty, and due process by state violated numerous times; no equal protection provided to me, I've been shit listed by law enforcement and government, and all my rights are being ignored, others are OK'd to abuse me/commit crime against me and do what they want - and they want that to make me look like shit, to die, and get in trouble any way they can, entrapped, etc. The crimes just keep coming, they will arrest me but not go to jail for their crimes, allowing it all to continue. Law not enforced against those who commit crime against me, but law is enforced against me only - it's all engineered to protect many important people who targeted me, were involved, and responsible for all this. Right to medical care under the due process clause. Right to exercise my constitutional rights.

Streaming Video: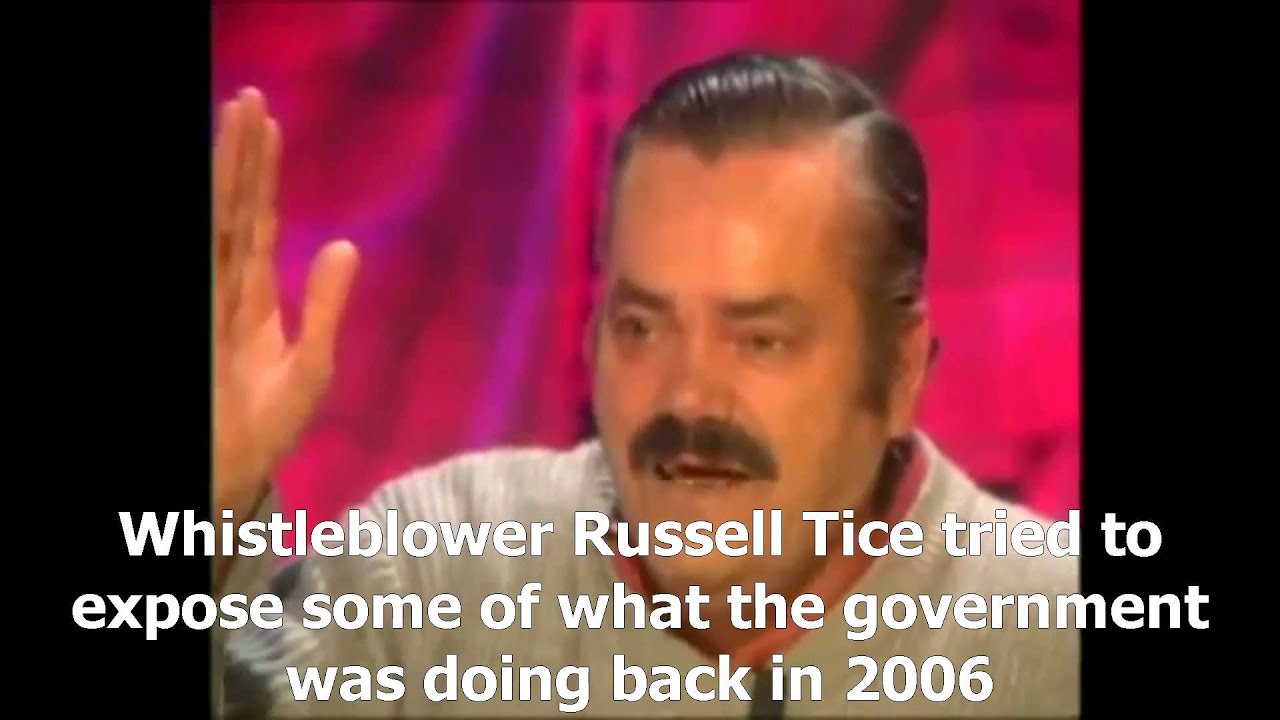 Click or tap here or above image to bring out video controls & start playback!

Free eBook The Matrix Deciphered - learn why the puke police/military murder/torture and cannot be stopped, what they will go to all length to cover up. | CIA Operation Pique/etc | Firewall-less atoms and minds | Project Soul Catcher

Status update: I'm being assaulted now still. Weapon info: Globally deployed Electronic Warfare/Surveillance system operated by the Military, NSA, NRO, Air Force, Navy, CIA, US DOJ, FBI, DHS. Used for stealth injuries/assassinations, 24/7 rape, remote body, home and brain imaging, and assault of US citizens on American soil w/ signals intelligence & electromagnetic waves from interferometers/satellites. All police & governments agencies in America have access. "Space capability" is what NSA whistleblower Russell Tice calls it, hidden in Special Access Programs and Black World: russelltice-nsarnmebl.html (updated 7/5/2014) + #nsabrainlink

Links to internet sites, news paper articles, some evidence: story.html (updated 4/19/2015, newest files in /d). Links about targeting/technology here.

Continued.. During my time at OSH, the US Department of Justice opened a CRIPA investigation in 2006. During the investigation they probed OSH for civil rights violations, and major events occurred including patient escapes, drug smuggling plots involving staff sources/assistance, and romantic staff/patient relationships. NSA warrantless surveillance/signals intelligence was used as part of the investigation including space and over the horizon radar capability. They uncovered all plots at the hospital and helped cover them all up, as they were not after the staff for prosecution, and they refused to prosecute or shut the hospital down. Patients who knew like me were targeted, patients were framed to take the fall for hospital scams (patients prosecuted, but staff not prosecuted, staffs involvement often hidden/covered up). The DOJ was aware of the states lack of liability insurance (a reason for why my case was covered up by the state), and I know this because staff were recorded leaking details of the plots in the hospital hallways. Staff leaked how spying on patients at OSH was being done, utilizing outside of the hospital building through the wall radar imaging technology enabling patients and staff to be seen and heard remotely as well as brains scanned and tapped, essentially they can holographically image the hospital and people as it were live (uses earth gauss MRI, radar, electron spin resonance, and other advanced imaging techniques (this is also known as interferometry, and tomography)). The staff had conversations that this technology was being used to spy on me that could focus on just me which protected others privacy, and this was verbalized under hospital installed ceiling microphones and cameras where staff even admitted that it "violated" my rights (email to admins/others w/ dates and times of events in 2008). I was assaulted by staff during the period they were caught during retaliations and abuse by all staff who seemed to want me dead over my knowledge of it all, then when I tried to hire a lawyer and go to the media I was targeted with electronic assaults/directed energy & military technology which crippled me and gave them complete control over me (like doing 3D holographic scans of a person/building/environment, they can project signals to form invisible, holographic constructs made of electromagnetic energy to tamper with a persons environment/body/brain. The Air Force calls these holograms, and they claim they can kill people with them, cause heart issues like what I experienced, make ghosts, and prophets appear to people covertly. Under the holonomic brain theory, you learn the brain is a hologram itself, and under that idea they would be invading the nerves and brain directly if they targeted the person physically. Holograms, acoustic, and electromagnetic weapons are approved for use on Americans by law enforcement and military according to declassified documentation I possess, see Non-lethal: terms and references document declassified April 2015. These weapons do full remote brain/nerve stimulation, EMF massage, visual and audio creation in the environment and my brain, projected/broadcast from globally installed American electronic warfare systems (satellites, space capability, over horizon radar). Holograms are made of scalar waves/combination waves, and complex energy fields made of many of these constructs, generating energy fields far away from the transmitting devices in the middle of some place, such as someones home, the state hospital, a jail or prison, a car or vehicle, electronic components, the sky, a persons brain, nerves, or body. Holograms interface with nerves, brain, optics, ears, body, vehicles/cars/planes, electronics, and environment directly allowing them to stealthily attack and assault people with radiation and complex visible and invisible forms/structures/EMPs/destructive and non destructive forces; they can make sound waves and hack into what is going on inside someone's environment, to blend in. Killing a person and making it look natural, performing stealth unwitting and witting surgeries on people using acoustic and electromagnetic means from very long range, inducing stealth/internal injuries against a persons will often times be undetectable to modern science because with soft tissue damage there's no scientific tests to detect if non-ionizing radiation has been used on a person, and modern medical doctors usually performs no checks for related injuries (such as brain injury, soft tissue damage) or they prefer to label victims as crazy and refuse proper examination (many doctors even do it to help government cover up the injuries to assist government and agents involved and fellow doctors in other medical establishments who have taken part in the use of such top secret technology). They use these weapons to torture people, discrediting the them, spoofing people and odd beliefs, putting on shows to spook the public and entertain them/showing off the technology on unwitting people, faking paranormal things, faking ghost hauntings of people and houses and places, precision manipulation control of electronics/environments/controls is another use, stalling/stopping cars, flipping TV channels/etc, blowing up a missile or rocket in the sky (they hide the cause afterwards), knocking out/down air planes (again, they lie about the cause to hide the capability), moving/bumping/interacting with objects, and setting people up to look mentally ill are the primary uses for holograms and the technology behind the most complex directed energy weapon installed physically over the entire world. This technology is literally in use all around the country, right in plain site, anywhere you hear about a victim of electronic assault, mind control, ghost hauntings, UFOs and alien abductions (they project things into the sky, to cause UFOs to be seen or what people mistake for UFOs. Sometimes UFOs are real objects the government refuses to identify, as well, CIA has admitted for example many objects after decades of time passed were actually them.), victims are unwitting and some know especially government officials who are behind the attacks - the public either refuses to help victims or leaves victims to be attacked knowing it's happening, often framing them to cover their own asses/or colleagues/involved officers/government types. Most people have no idea what they're even coming across when the general public sees something that could be caused/created by this weapon, although enough information has been out there for decades to educate everyone, especially the media, and people seem to cover it up and act like none of it exists.). They told me I was being "set me up to look psychotic," they controlled, neutralized, and discredited me and to hide everything. There was lots of staff-to-patient tactics used to make me sound crazy, caught on camera over the 2007/2009 time frame. My medical records were falsified, fabricated, exposed only by video/audio/witnesses/my injuries. Officially, the main directed energy attack happened August 2008 where they started by giving me calcium efflux/influx (a type of attack induced by electromagnetism, usually killing a person) in my hospital bed where I felt energies penetrate my body very rapidly causing instant forced expansion of tissue in a targets body, swelling, shock, difficulty breathing, paralysis and complete CNS de-stabilizing effects which caused seizures, buzzing nerves/muscles, pulsating muscles/nerve activation, and super dystonia, tachycardia, loss of control of vocal cords and other issues. I was near death, and thought I was going to die, and verbalized so under hospital cameras and microphones the night of the attack, in case I did end up dead I wanted there to be a record. I over heard staff laughing about how I had been put into a coma I'd never come out of, this was the ultimate violence they could inflict. I was left to die by involved staff/doctors, advocates/lawyers from Disability Rights Oregon, the Governors Office, the FBI and US Department of Justice, State Police, Office of Investigation and Training, and lawyers for the state/hospital all of whom were worried about criminal liability and thus protected themselves with their 5th amendment rights to remain silent about their crimes, going very far to frame me and hide everything. They did numerous continuous abuses as I remained in custody, and even experimented on my nervous system, doing experimental treatment with directed energy for therapy of my muscle/brain injuries which actually seemed to be torture and mutilation, leaving me much worse off with tight swollen/dried out/hard tissue/damage, whereas needed rehabilitative medical care was denied no matter what I did to get help. A replacement hospital was built on my blood in 2010 despite the serious violations which probably would have shut the facility down if the events were exposed, with no justice offered to me for what everyone took part in (although they did mention a secret/unstructured settlement and how they wanted to give me $16.4 million dollars, but I wanted criminal prosecution of all involved parties, and because I was in their control they were able to dictate that this was not going to happen, and decisions were made to keep this all secret for everyone's protection but mine).

Despite the state and federal government being fully informed by many complaints I lodged over the years, and then I developed this website which receives visits from DARPA/US DOJ/Homeland Security/Raytheon/military/Oregon State Hospital staff/state agencies routinely, nothing has been done by government to investigate themselves/the situation and I remain a target, with very powerful people working to sabotage me. I became aware that this is a globally installed system, installed over every town, every road, every part of the country, allowing police agencies, officials, government types, contractors and union members to illegally spy on and assault citizens - all it takes is them flagging you for target with directed energy, and suddenly their transmitters will continuously hit you until you die, kill yourself, or kill others and get shot down trying to defend yourself. I continue to be victimized, face injuries and murder attempts and no touch torture, stalking, surveillance, false arrests and prosecutions, police targeting and violence, and other serious abuse that cannot be stopped until they're exposed/prosecuted/injunction is obtained/everything is forensically investigated/involved parties allow FMRI/EEG memory probes to detect memories of their involvement & guilt/lies. I am enemy of the state, in all states, because of what I know, and could expose: a nationwide problem with victims in every state and hundreds of thousands to millions of perpetrators in government protecting it. The project/program to torture and control me moved to Portland OR June 2009, then to Lane County Oregon March 2010, then to Stanislaus County (mostly Modesto, CA)/Los Angeles (when I went to UCLA, a famous CIA torture doctor site) County CA March 2014 and has followed me around the states of Oregon and California as I traveled.

Oh yes these dirt bag chmos (child molesters) are using the electronic warfare on citizens. All the satellites and radar for imaging are equipped with radiation broadcasting transmitters, they are multi-purpose to also assault citizens and other objects with the same signals - and everyone's in on it, it's "officials" "top secret" way to control and take out competitors, assassinate someone and make it look like a natural death, to watch every moment even constitutionally protected environments like a persons home or business or lawyer conversations, to play tricks on people ie like a house haunting (perfect cover), aliens and UFOs sightings, lights and orbs in the sky and other places, religious shit ie voice of god/prophet communication/prophet appearance, or even set someone up to look psychotic by using plausible deniability to hide the electronic assaults of someone which is the same technology as them producing an invisible hologram to attack a persons body/nerves/cause stimulations/injuries that only that one person can feel or see or hear (going direct into the eyes, ears, brain, and nerves/body tissue). This guy Dr. Fred Bell worked on DOD/Air Force/NASA/other projects including radar involved in electronic warfare and attacking citizens:
Streaming Video: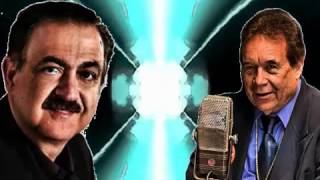 Click or tap here or above image to bring out video controls & start playback!

Oh yeah the fucking government is using space capability (space capabilities refers to ground and sea based systems designed to work through the air as weapons and satellites in space) on Americans (they take clit pics from space, and even record you taking dumps and masturbating and stuff - no barrier stops them. remember the sats use non-traditional signals capturing methods that work through walls / matter, and it's higher res with more detail than an iPhone - all picture taking is signals capturing, including through real-time super fast watch you as you move holographic interferometric scans of towns, environments, homes, people..):
Streaming Video:


Click or tap here or above image to bring out video controls & start playback!

Oh yeah the totalitarian, Nazi, fascist state of corrupt shit, known as the United States, targets and silents anyone who steps out against it, using NSA technology. And NSA technology is vast, the entire surveillance/weapons system is at local officials, state employees, police officers, and others disposal. Whistleblow or report crime of government, or make some staff in a facility feel uneasy over being exposed for something? The state has power of the police and military at their disposal, you're going to end up targeted according to NSA whistleblower William Binney, and they'll hide the fact they're all spying on you and got you fully tapped and covered with a variety of capabilities from upstream fiber taps, access to emails, telephone calls, satellite and radar, or in cases like mine they'll take it a step further and actually use a military/police weapon to scramble and fry you on purpose during a covert action (I feel bad about it, I really do. Human life is fragile, they understand this, but they're not afraid to deliberately mutilate or fry someone by any means necessary. From forced drugs, to electromagnetic scalar waves, or even a taser, fist to body action, or bullets, or mace.. it's all the same state action against citizens really. They'll do anything to cover up state crime and maintain power, protecting any use of any of these techniques.):
Streaming Video: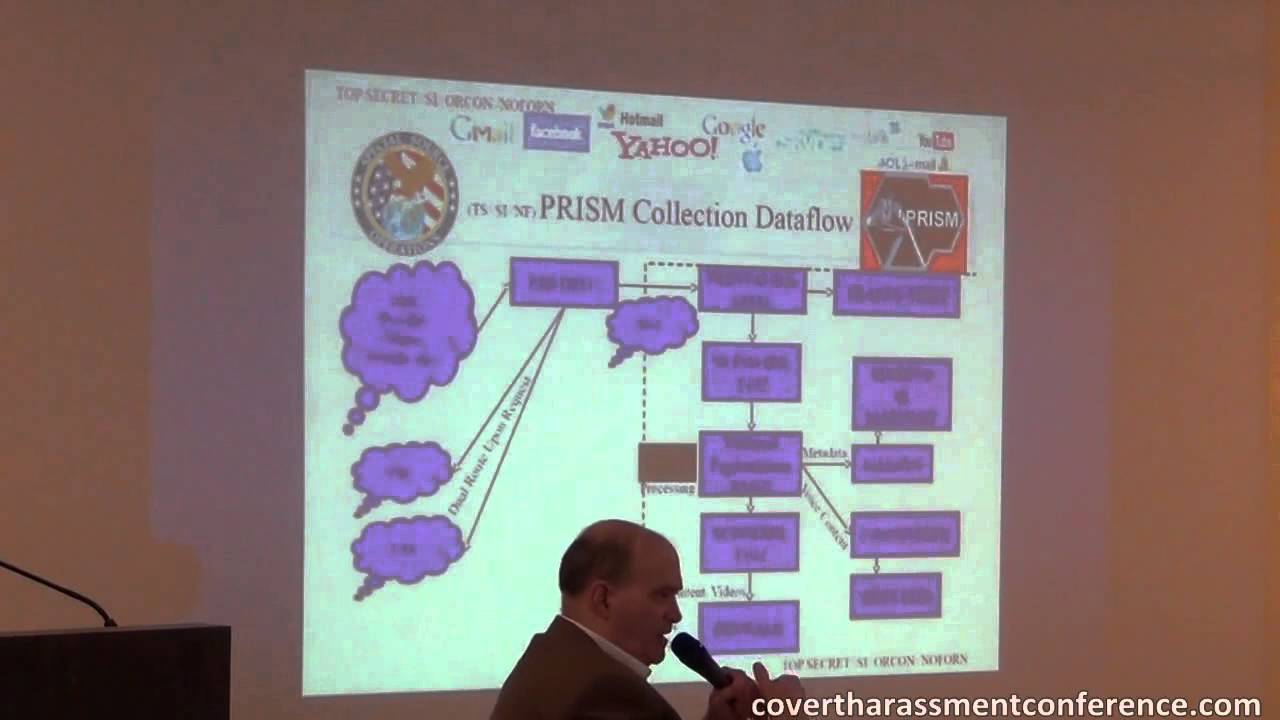 Click or tap here or above image to bring out video controls & start playback!

William Binney quote from the above video pretty much sums it up. "They knew, but they just didn't want to admit it." So our government will deny they knew they were spying on people, how they were doing it, that they in fact had intelligence on something, and they will deny they even understand any of the processes involved in the technology or physical systems on the planet. A complaint being made about abuse or sorts, they'll pretend they didn't know, when they in fact understand well. Another tactic is "plausible deniability" where they will deliberately target someone and then deny they did it afterwards, expecting the person won't be able to prove what was going on and that no one will believe the person.

More on MK Ultra:

CIA operative Mark Phillips is in this video. What you'll learn about is Project Paperclip, the importation of Nazi fascist scientists into America from Germany after world war II by the CIA, including the psychiatrists who ran the holocaust and did mind control for Adolf Hitler (in case you didn't know, it was psychiatrists who would diagnose or label a person a Jew or as a homosexual or mentally ill person, giving the Germans the authority to detain, institutionalize, sterilize, and even kill the victims. They did this under the guise of eugenics, or purifying the human race of unworthy characteristics. Millions did die, as we all know.). The Nazi's were certain mind control was the ticket to controlling peoples minds on a global level, to push their ideology, and they called it World View Warfare. The Americans picked up this technique, and made an Americanized version, and called it psychological warfare. The CIA employed the imported Nazi fascist scientists at top universities and hospitals around the country. It's thought that the Nazi's doctors had technology and methods we in America wanted badly, so we even forgave their horrific war crimes. We had started our own mind control research program, MK Ultra. A US Department of Justice attorney in this video describes "mind control" or "invasion of a persons mind," as being the worst penalty the government can hand down, next to death.

Streaming Video:


Click or tap here or above image to bring out video controls & start playback!

ABC News Special Report from 1979, Mission: Mind Control documents MK Ultra. They fucked us up, multiple 100,000's of victims back then, and that's just the tip of the ice berg that was exposed, with most of the documents destroyed and operations and programs hidden and covered up, and everything new remains classified since then. How many victims more are there now? Lots, from all sorts of government programs. There was radiological, germ, poison, chemical, brain chip, development and use both experimentally and in operation. Doctors learned how to create schizophrenia when they wanted and all that, they learned how to forcefully extract information, turn agents, and protect their own agents. They had even learned how to beam radio frequencies into a subjects mind at Walter Reed Army Institute of Research to create voices and subliminal thoughts in subjects heads. There are programs that aren't even public, and which may have been part of other agencies programs like the Department of Defense and National Security Agency, mostly everything they really did remains secret and covered up. For example, where are the documents on the 1974 radar patent "Apparatus and method for remotely monitoring and altering brain waves" as mentioned here on the page? It must have been tested, machines and software built around it, deployed, and utilized, but the whole field of information remains dark especially on the Internet outside of a few sources (Subproject 119 MK Ultra was funded in the 1950s to study existing literature and methods to remotely tap into and alter brain function, with an intent to weaponize it and develop it further. Whether this project led to success, or other programs dealing with RADAR and satellite led to success on their own, remains a mystery.). It would seem that during this period the United States poured a lot of money into learning how to interrogate people, control, and sabotage people, and the evidence shows this was done not just to be used on foreigners but domestic citizens alike (even ones with no particular ties to crime or 'terrorism' or any type of act that would warrant these tactics use.).

Streaming Video: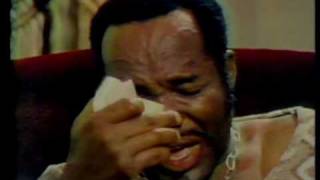 Click or tap here or above image to bring out video controls & start playback!

MK Ultra and COINTELPRO were investigated in 1970s, by the Senate Church Committee founded on January 27 1975. They found the FBI hiring people to take out murders to kill people they wanted dead, including civil rights leaders. They were spying on the civil rights movement, womens rights groups, Martin Luther King Jr., and they were in cahoots with the CIA and NSA. The CIA had a nationwide program of mind control, with hundreds of thousands of victims. The NSA was illegally tapping people including members of Congress and the Senate. The Church Committee report was released for download here April 26 1976. The FISA court was formed in 1978 originally to guard Americans from these types of acts in response to the investigations, but we know today they failed and have been ineffective. The President's also wrote executive orders to ban and restrict human experimentation, assassination, surveillance, and covert actions, including 11905 (Garold Ford's, bans drugging without consent for experimentation and political assassination.), 12036 (Jimmy Carter removes loopholes of Garold Ford's ban on assassination and expands the ban on human experimentation.), and 12333 (Ronald Reagan's EO bans covert actions, human experimentation without informed consent, and assassinations. But apparently it also authorizes NSA warrantless surveillance of American citizens domestically, despite the fact that the EO actually bans 'acquiring information concerning the domestic activities of United States persons'. (Despite the hooplaw about 12333, Russ Tice claims authorization of the most sensitive programs occurs under EO 13526 'Special Access Programs,' a wild card creating invisible laws for surveillance/weapons programs.)). Torture should have been banned under the war crimes act of 1996.. In 1993-1995 further investigation would happen when President Bill Clinton commissioned the Advisory Committee for Human Radiation Experiments[1], and upon conclusion recommended compensation and admitted full wrong doing dealing with the ionizing radiation tests[2]. Their Human Radiation Experiments report can be downloaded here. Non-ionizing radiation use wasn't included, and remains uninvestigated today... But, Clinton did establish the Presidential Commission For the Study of BioEthical Issues to monitor and prevent anything further from happening ("so that in 50 years we don't have to form another Human Radiation Experiment Advisory Committee"), while all other preventive measures were subverted by Congress. The Presidential Commission For the Study of BioEthical Issues set up by Bill Clinton to investigate and prevent this is in the video below taking citizens complaints May 18th 2011[3], and they sent a letter out afterwards telling the victims that no action besides notifying President Barack Obama would be taken[4]. President Barack Obama didn't act of course, gee thanks for protecting this Obama!

1. Mind Control Human Radiation Experiments Victims Testimony March 15th 1995:

Streaming Video:


Click or tap here or above image to bring out video controls & start playback!

2. President Bill Clinton formal apology and affirmations October 3rd 1995:

Streaming Video:


Click or tap here or above image to bring out video controls & start playback!

3. Presidential Commission For the Study of BioEthical Issues May 18th 2011, hearing testimony from directed-energy weapons abuse victims:



4. The Letter the Presidential Commission For the Study of BioEthical Issues sent out to victims, dated July 27th 2011:




For all the above situations, the courts, judges, and law enforcement took part, directly benefited, help implement or hide the programs, and denied justice to the victims. No American citizen has ever been granted true justice when serious government backed crime was involved, from torture, to experimentation, to surveillance done criminally, to assassinations..

Harmful effects of EMF documentation, more sources elsewhere like in the #links section of story.html.

Professor Emeritus Dr. Martin Pall Washington State University wrote a series of white papers, starting with this one in 2013 detailing the reasons for why the harmful biological health effects of microwaves are not listed anywhere. The chief reason is, the countries of the world have the information classified for national security reasons, likely so they could weaponize it and use it for surveillance while denying knowledge to the public on it. There is no other reason behind them wishing to maintain secrecy about it, because in general, only the governments have the power to develop or use technologies capable of manipulating the electromagnetic spectrum. "Microwave Electromagnetic Fields Act by Activating Voltage-Gated Calcium Channels: Why the Current International Safety Standards Do Not Predict Biological Hazard" mentions specifically why the non-thermal effects of microwave radiation are classified and hidden: "Barrie Trower, a retired military intelligence expert from the U.K. has stated that different wavelengths vary in their biological activities as well, but the specifics are all classified by multiple countries because of "national security." The problem of course is that this does not help the security of our bodies." Microwave sources include military radar, satellites, cellphones, WiFi, microwave towers, electronic warfare, and others mentioned in the document. Some effects of microwaves include: the activation of voltage gated calcium channels intracell, which causes the release of calcium which is converted to nitrous oxide and superoxide. Symptoms include a variety of health effects such as headaches, sleep disturbances, anxiety, depression, schizophrenia, autism, cancer, DNA/brain damage, depressed melatonin production, etc. "A whole series of biological changes reportedly produced by microwave exposures can now be explained in terms of this new paradigm of EMF action via VGCC activation, including: oxidative stress; single and double stranded breaks in cellular DNA; therapeutic effects; blood-brain barrier breakdown; greatly depressed melatonin levels and sleep disruption; cancer; male and female infertility; immune dysfunction; neurological dysfunction; cardiac dysfunction including tachycardia, arrhythmia and sudden cardiac death." I discovered some blood tests which may or may not be useful in detecting issues, such as testing for SOD1 and oxidative stress symptoms in urine / blood tests most of them done by Genova labs (gdx.net) (I included a list of tests I'd like in my medical records to be completed some day, just to check for signs of superoxide and other oxidative stress issues in my blood / urine, for general health screening).

Dr. Paul Dart from Eugene Oregon a physician who I know, has also authored a paper on the biological health effects, or a review of the literature, on microwave radiation exposure. Entitled: "BIOLOGICAL AND HEALTH EFFECTS OF MICROWAVE RADIO FREQUENCY TRANSMISSIONS A REVIEW OF THE RESEARCH LITERATURE" "Research at the military radar installation in Akrotiri, Cyprus, showed that residents of exposed villages had markedly increased incidence of migraine, headache, dizziness, and depression, and significant increases in asthma, heart problems, and other respiratory problems. (Preece et al., 2007)" People like me exposed to military radar signals, ie electronic warfare have died from more disease, cancer, lymphoreticular cancer and die at greater levels than those with no exposure or less exposure: "Figure 4: Mortality (1950–1974) in U.S. Navy Korean War Veterans, stratified by inservice levels of occupational radar exposure. (Cherry, 2002a, after Robinette, 1980) A study performed for the U.S. military published data comparing a cohort of 20,000 Korean War veterans with higher occupational exposure levels to RF/MW exposure to 208,000 Korean war veterans with minimal occupational exposure during their service years. Mortality statistics were reviewed for the interval between 1950 and 1974. (Robinette et al., 1980) This data shows that the group with the highest rated occupational exposure level (aviation electronic technicians) had a significantly higher total death rate during the study period, and a higher death rate from disease, from malignancy, and from lymphatic and hematopoetic malignancies. (Goldsmith, 1997a) A study of Polish career military personnel from 1971 – 1985 showed double the risk of cancer in personnel with occupational exposure to RF/MW transmission, as compared other personnel. The exposed cohort had higher morbidity rates for GI cancers (Observed versus Expected Ratio = 3.19 – 3.24), brain tumors (OER = 1.91), and hematopoetic malignancy (OER = 6.31), including chronic myelocytic leukemia (OER = 13.9), acute myeloblastic leukemia (OER = 8.62), and non-Hodgkin's lymphoma (OER = 5.82). (Szmigielski, 1996)" (one of my MDs personally co-authored the paper with Dr. Paul Dart and other Eugene MDs, during the fight against smart meter installation which we ultimately mostly won).

Dr. Martin Pall and Dr. Paul Dart were called in to testify on this issue to Oregon's House of Representatives Health Committee February 24th, 2014. The representatives joked about putting calcium channel blockers in our water to mitigate the damage, like poison. :)

Streaming Video:


Click or tap here or above image to bring out video controls & start playback!

Documentary entitled, Resonance: Beings of Frequency highlights how humans and all life are built to utilize the electromagnetic spectrum, and how technologies interfere with life form function (from plant life, to birds, to bees, to humans):

Streaming Video:


Click or tap here or above image to bring out video controls & start playback!

The government also weaponized EMF to assault and attack individuals, and they're doing it to thousands and adding new targets all the time. While our officials stand by, with inside knowledge of each person being tortured, and dying, and none of them doing anything to stop it.

Streaming Video: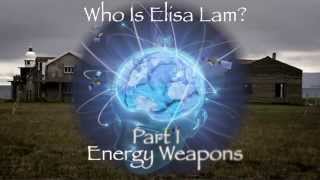 Click or tap here or above image to bring out video controls & start playback!

More on harmful EMF effects:

Streaming Video:


Click or tap here or above image to bring out video controls & start playback!
Streaming Video: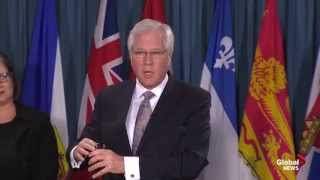 Click or tap here or above image to bring out video controls & start playback!
Streaming Video: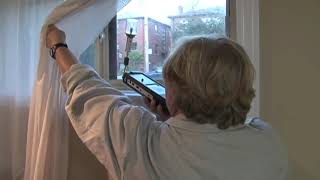 Click or tap here or above image to bring out video controls & start playback!

Symptoms of microwave sickness. Anyone being attacked good by electronic warfare is going to have these symptoms.

President Barack Obama, the CIA op deceiver pulled one over on America like a mother fucker.

Here's a video with President Obama vowing to fight the Intelligence Community and end warrantless surveillance in 2007 that were operating under the Bush administration, prior to his election.

Streaming Video: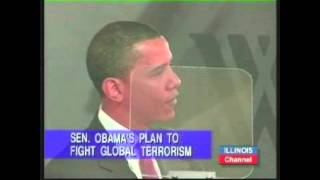 Click or tap here or above image to bring out video controls & start playback!

No more "ignoring the law when it is inconvenient" Obama said, among many other things. But under Obama, warrantless and illegal surveillance actually has increased many times, when the President promised it would not be allowed under his administration. Years later, the ACLU releases documents showing multi-fold increase. And then Edward Snowden comes out and the whistleblowers come out and the President lies about it saying "there is no domestic spying on Americans," and then here I am saying at least 10,000 people on American soil are being tortured with EMF/RF weapons TODAY by these same perps. And they're covering all this up, FBI and everyone knows it's happening, refuses to prosecute the criminals, hiding very serious crimes against the American public, probably under Barack Obama's order. And according to NSA whistleblower William Binney in this video below, whistleblowers have no protection. It's the whistleblowers who go to prison, while those committing the torture or crime get off scott free with no prosecution.

Streaming Video:


Click or tap here or above image to bring out video controls & start playback!

NSA whistleblower Thomas Drake confirms the US constitution has been subverted, and none of the rules apply to government anymore. Think you have rights? Only in your head, only on paper, but who's there to follow/enforce it? ;)

Streaming Video:


Click or tap here or above image to bring out video controls & start playback!
Obama's Bill Clinton Moment: 'We Don't Have a Domestic Spying Program'
Streaming Video: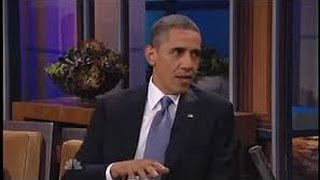 Click or tap here or above image to bring out video controls & start playback!
Streaming Video:


Click or tap here or above image to bring out video controls & start playback!

What was THE Bill Clinton moment? It's when he lied like Barack Obama to all Americans, on national television, like in the Jay Leno appearance above, and the last 5 years of his administration.

Streaming Video:


Click or tap here or above image to bring out video controls & start playback!

Oh yeah the world has energy weapons. November 1985, CNN airs this Special Report Special Assignment: Weapons of War, Is there an RF Gap. Part 1 and part 2.

Streaming Video: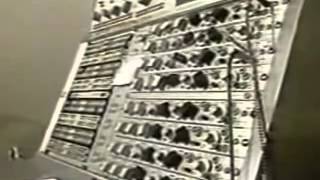 Click or tap here or above image to bring out video controls & start playback!
Streaming Video: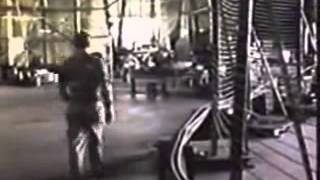 Click or tap here or above image to bring out video controls & start playback!

Info on Hutchinson effect (effects observed in destruction of world trade center) and Philadelphia project.

Streaming Video: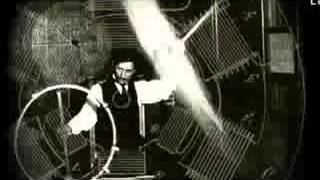 Click or tap here or above image to bring out video controls & start playback!

The Bermuda Triangle and the 'Hutchinson Effect' | The Hutchison Effect A Key to The Bermuda Triangle in Vancouver | Did the Puerto Rican radar field direct radar signals into the Bermuda Triangle to cause all these effect (click here and Ctrl+F/search for Bermuda Triangle)? :)


What do haunted houses, ghosts, alien abductions, and the Bermuda Triangle have in common?

Remember how the air becomes electrified before a haunting by the appearance of a poltergeist in movies inspired by this weapons testing on the public? We've busted our ghost in the machine! Remember how planes would be downed in the Bermuda Triangle because their compass needles and instruments would go haywire? Those were directed energy attacks from the Puerto Rico Radar field built in 1959. Remember all the shows about cars stalling and radio stations flipping right before an alien abduction scenario? These are all the same RADAR tricks but with varying degrees of lethality. These tricks are all done by the same technology and the usual criminals in the bowls of the beast.

Another Bill Clinton moment, anyone who denies the mass conspiracy to cover up the mass torture and abuse of Americans going on..

Plasma can be created in the air using lasers and radio frequencies. Any transmitter will do. The military has the most complex ones. The below video demos interactive plasma creation, the emitter also responds to the humans touch of the plasma field.

Streaming Video: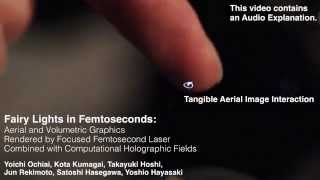 Click or tap here or above image to bring out video controls & start playback!

This proves they can aim energy into very precise locations, such as the human brain/body, their environments.

This article on slashdot.org proves that directed energy can be felt and used to create sensations and forces on peoples bodies/brain/nerves. In this particular example, they're using ultrasound to scan tumors inside of people, then projecting a field of energy with the characteristics of the tumor so doctors can physically touch and feel inside the person essentially, without needing to open the person up.

Ultrasound Used To Create Haptics That Can Be Touched and Felt. Imagine a satellite transmitter beaming forces into a humans body in stealth secrecy to produce similar sensations, the person would be set up to look psychotic. Torturous feelings only you can feel? That's text book psychosis, according to the APA, which itself was headed by CIA torture doctors during the development of the DSM. Taking money from CIA, US DOJ, White House, and DARPA to do mind control programs. No, there couldn't be an interest and power to make sure all the victims look and get diagnosed as crazy, could there be? :)

Augmented reality videos out of UCLA. This is borderline hologram, but they're projecting it onto sand rather than into a persons brain or air molecules in the sky/someones home or environment. In this case UCLA is utilizing off the shelf parts including Xbox Kinect camera as the sensor (radar imager), and then a projection device (radar transmitter) to beam electromagnetic signals into the sand and objects to create the visualization. The radar imager acts like a telepathic device sensing the users and the sands movements and gestures to instruct the software what to do. This can be done using satellite and radar interferometry, and other more complex methods when scaled up to military level. When beamed at a human being, they can augment the reality of what a person senses, feels, sees, hears by going into their nerves with signals and causing effects on their atoms including heating, tickling, vibrations, massaging, even raping (virtual sex by using the frequencies to rape a persons balls). Holograms and visual and auditory alterations can also be caused in their environment. It's not limited to visual light, but everything physics actually allows as signals can be remotely altered any numerous ways. This is classified. They refer to it as electronic warfare and interferometry inside the military. Anyway, nice visualization in the real world done with a bit of electromagnetism and some technology to track and manipulate it, eh?
Streaming Video: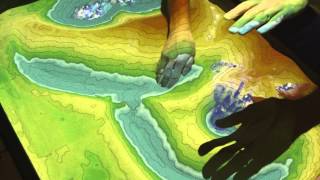 Click or tap here or above image to bring out video controls & start playback!

MRI is a simple technique where they broadcast radio waves into a persons atoms and subatomic particles, causing those particles to broadcast radio waves to receiving antenna. This technique is used from space satellites and over the horizon radar to warrantlessly spy on Americans in their homes. As such the government obtains plenty of videos of us fucking and masturbating, and this is what we look like when the MRI through the wall scan is done:
Streaming Video:


Click or tap here or above image to bring out video controls & start playback!
To the top!!
Latest news updates/investigations